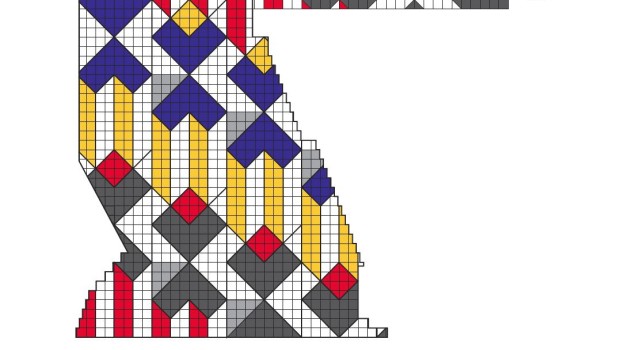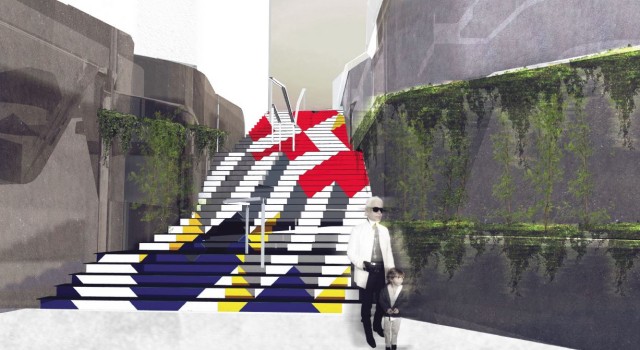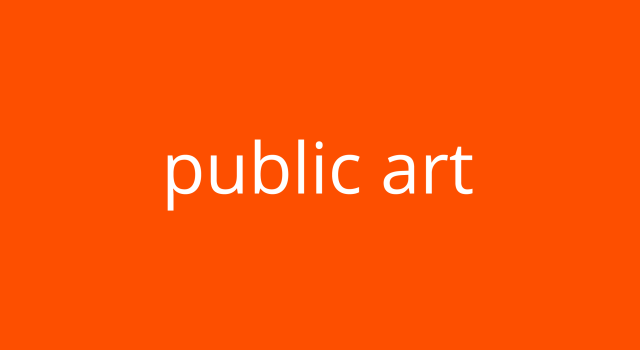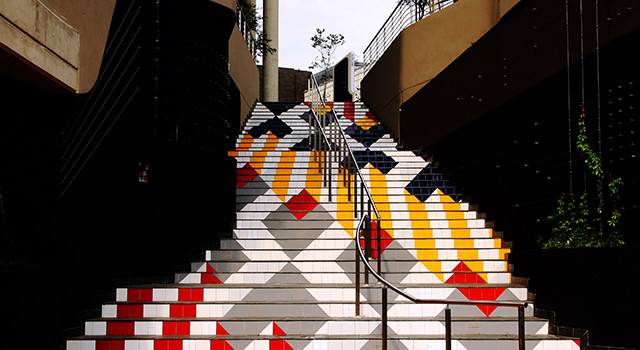 Alice Lane Staircase | Lorenzo Nassimbeni | 2016
Parts & Labour was commissioned by Abland to develop sculptural works for the Alice Lane Precinct in Sandton.
Lorenzo Nassimbeni was commissioned to create a staircase mural for one of the entrances to the precinct.
The project was installed in early 2017.
In keeping with Nassimbeni's overall design ethos of sensitivity to the immediate architectural context of his work, he has derived the design of the staircase artwork from the geometry of the existing buildings of the Alice Lane precinct. Similar tiled mural designs have been recently completed at the Rahima Moosa Mother and Child Hospital in Johannesburg.
The Alice Lane artwork, titled Colourway, is a patterned composition, constructed from tiles applied to the risers of the stairs. It serves as a directional element to guide visitors up the stairs.
The artwork responds to the brief on adding bright colour to the overall palette of the precinct. In all, an artistic interpretation of the buildings of the Alice Lane precinct in the form of vibrant pattern guides one into the precinct from the level of the street.
The staircase was featured on the cover of Architecture South Africa (Edition 87) with an in depth article on Lorenzo's practice. Download (4mb) the article.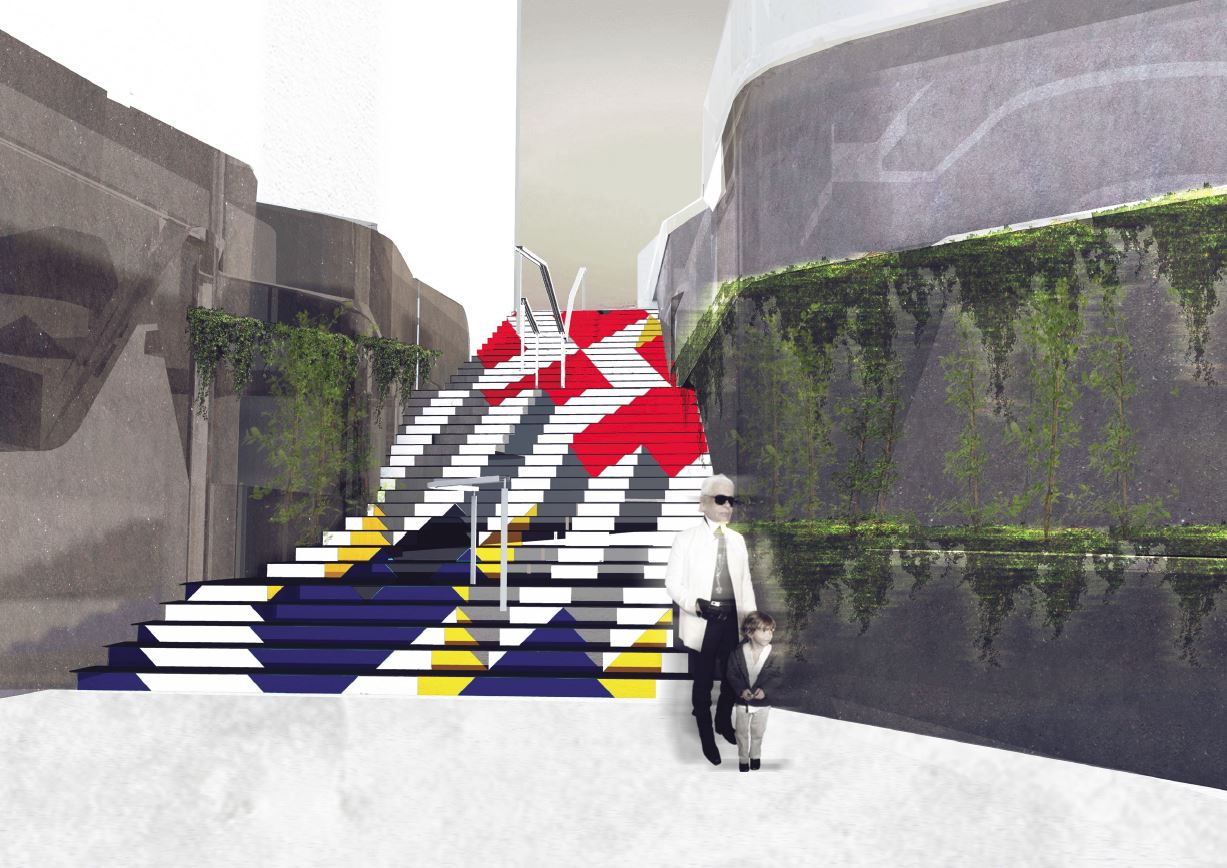 Photo render of proposed artwork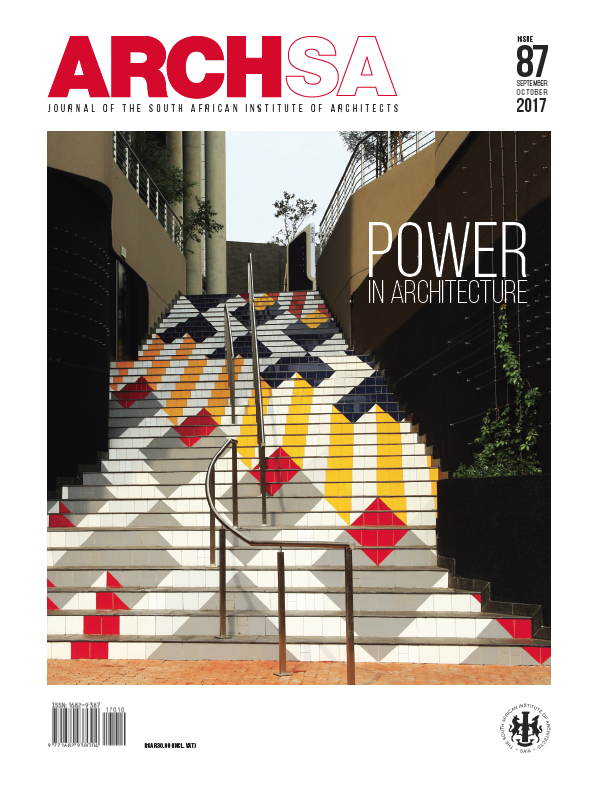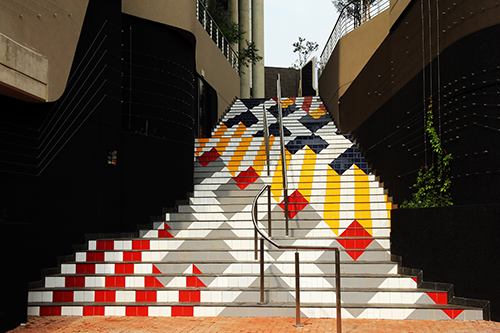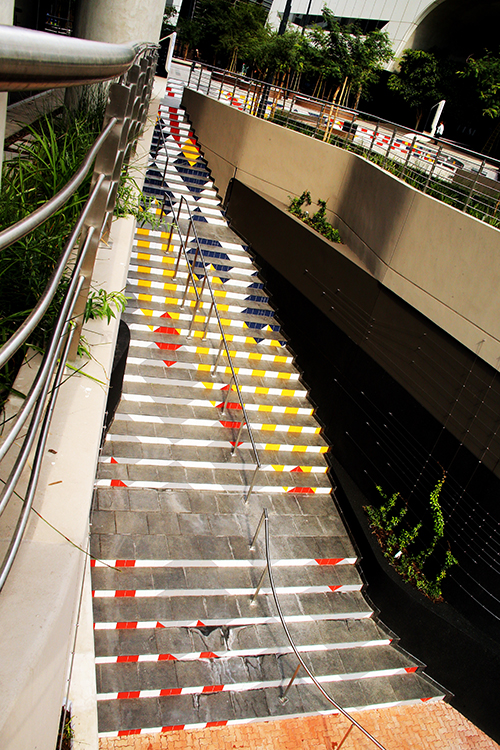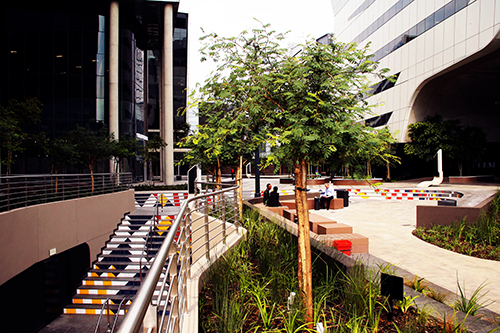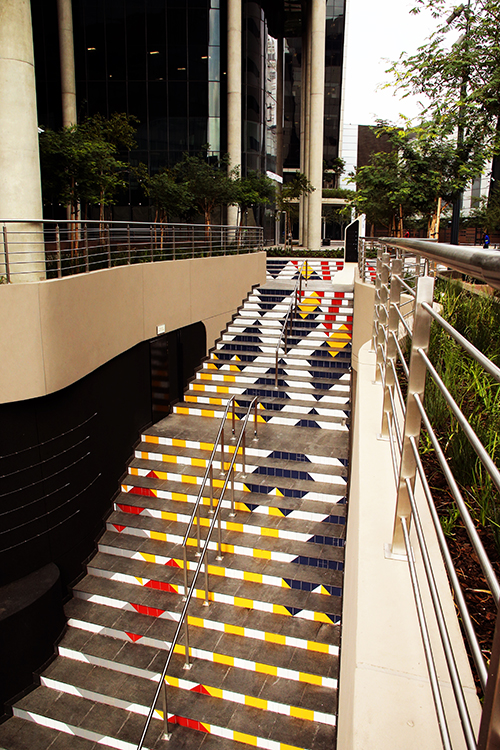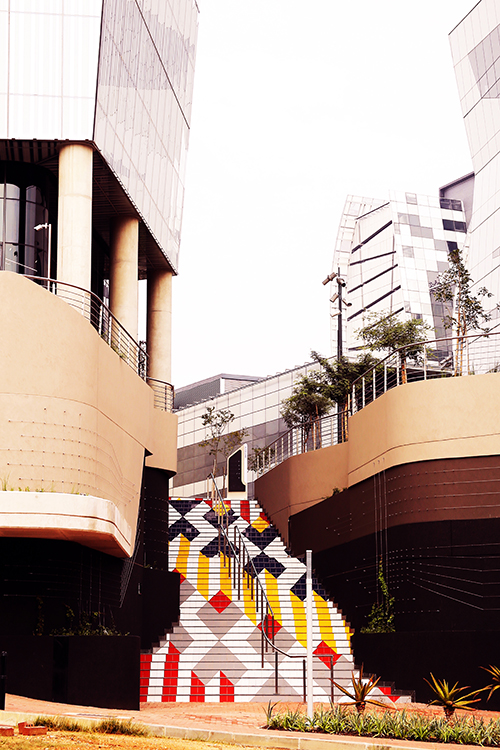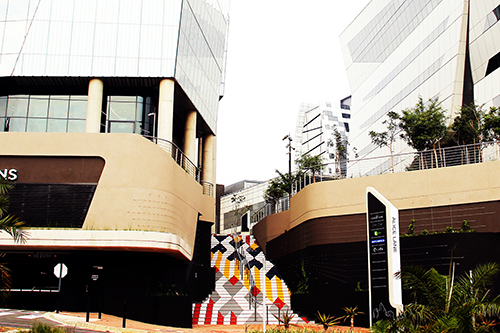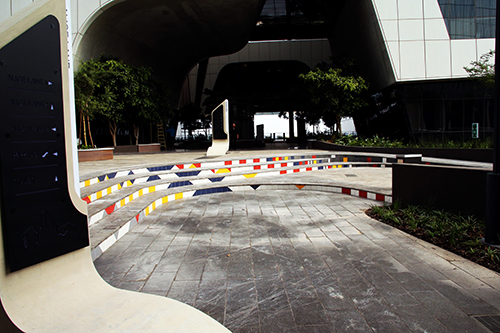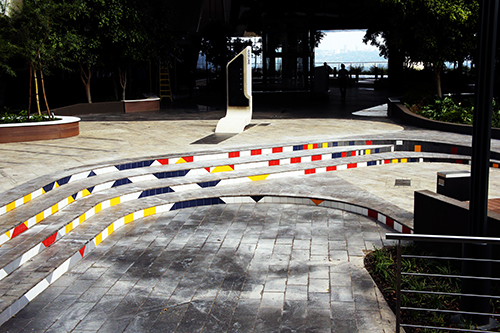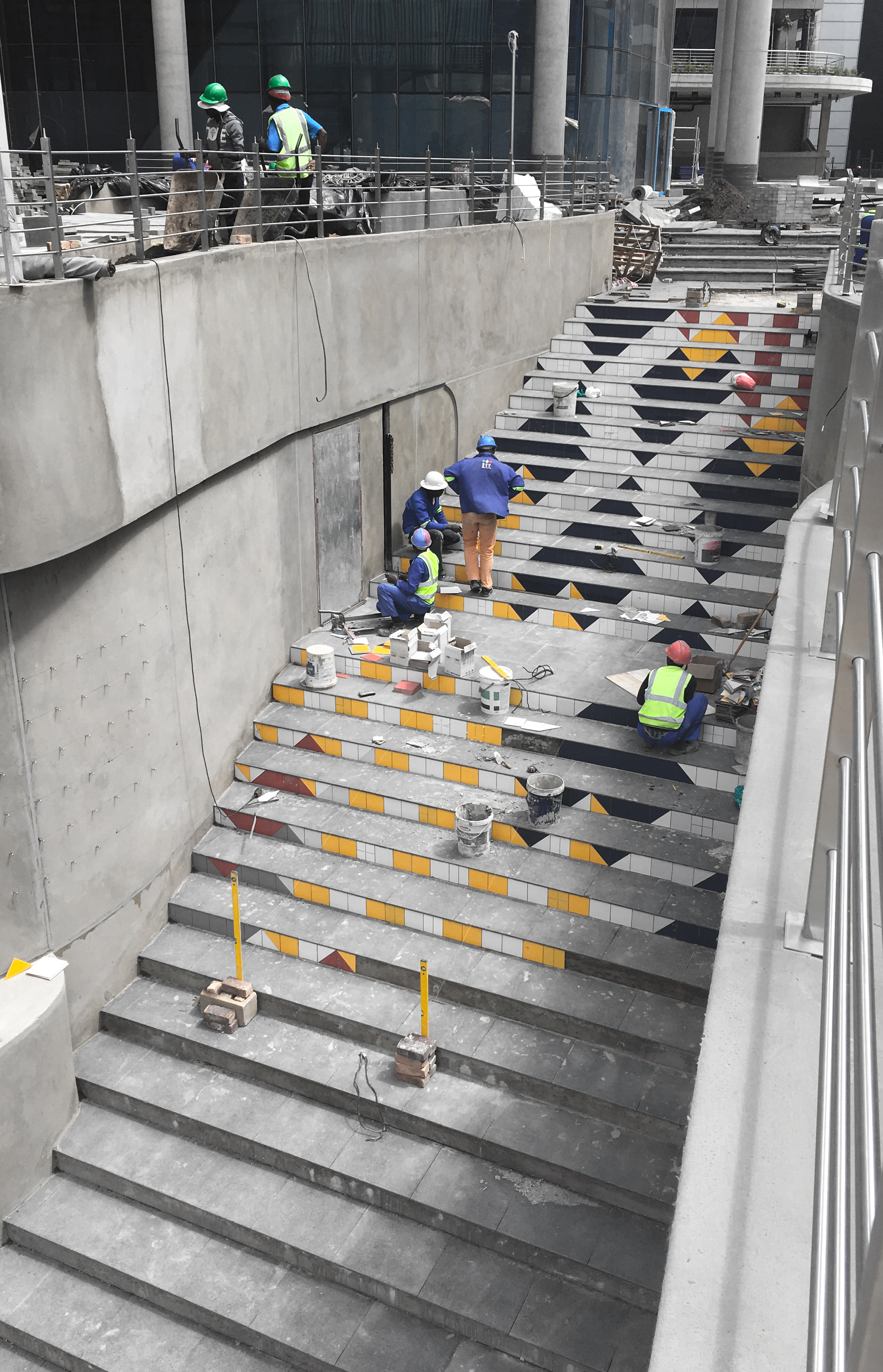 .