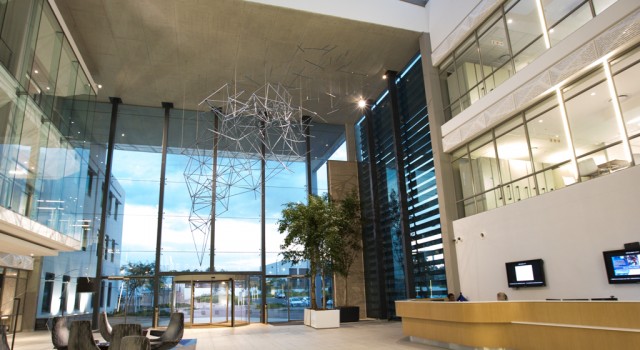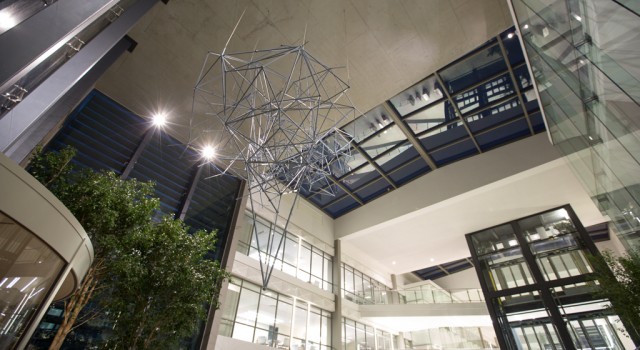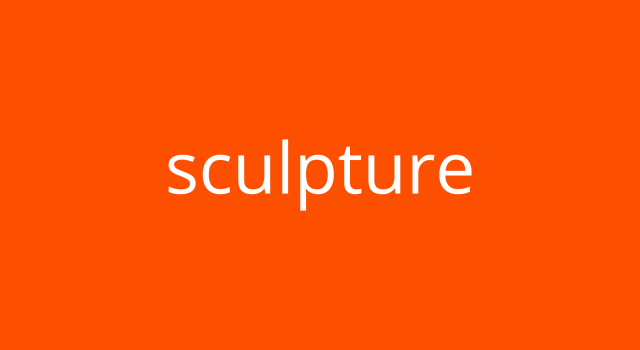 Ratio | LEMON | 2014
Parts & Labour managed a sculptural installation designed by Lemon that was installed in the atrium of the Group 5 Headquarters in Waterfall Business Estate in Johannesburg.
Parts & Labour was responsible for the project from concept design to installation and documentation.
The project was completed in March 2014.
The sculpture was made from 20mm square mild steel tubing welded to 50mm diameter mild steel balls.  The sculpture is suspended from the concrete ceiling above.
Title | Ratio
Dimensions | 6.6m x 7.5m x 4m
Material | Mild steel and paint
Date | March 2014
Art Director | Kevin Frankental | Lemon
Artist | Makandal Schiess | Lemon
Technical Design | Jan du Preez
Fabrication | Estee Automation
Engineer | John Munday
Photographic Documentation | Gareth Pon
Project Management | Brendan Copestake | Parts & Labour