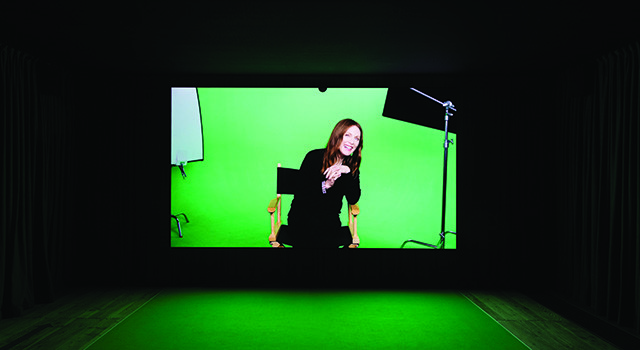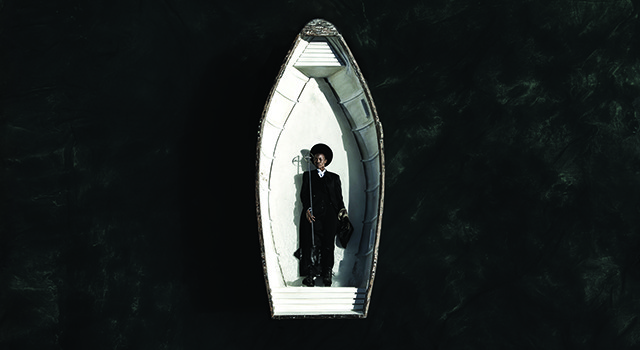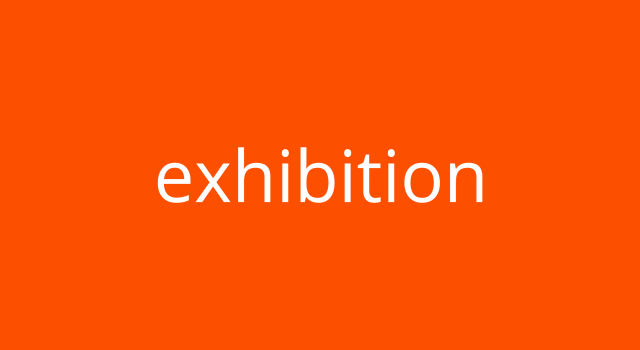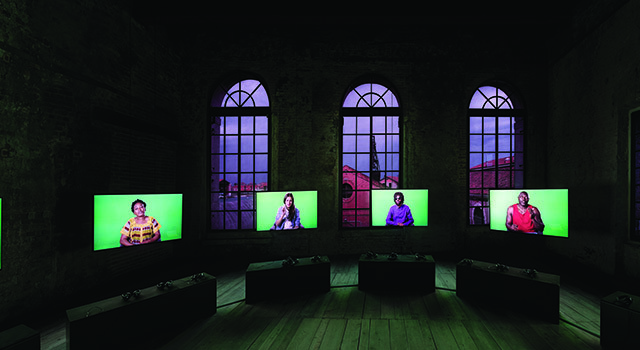 The South African Pavilion | Venice Biennale 2017
CANDICE BREITZ + MOHAU MODISAKENG  REPRESENT SOUTH AFRICA AT THE 57th VENICE BIENNALE
13 May to 26 November 2017
The South African Department of Arts and Culture has appointed Connect Channel to organise The South African Pavilion at La Biennale di Venezia in 2017 with Candice Breitz and Mohau Modisakeng representing South Africa at the world's most prestigious contemporary art event. Breitz and Modisakeng will present a major, two-person exhibition in The South African Pavilion, running from 13 May to 26 November 2017 in Venice, Italy.
Parts & Labour was a principal member for the tender with Connect Channel and is responsible for the production management of the Pavilion.
---
ARTSY – Venice Biennale 11 Best Pavilions
ArtThrob talks installation with Parts & Labour
  Galerie Magazine – What to see at this years Venice Biennale
 News 24 – South African Artists Shine at Venice Showcase
Visit the website for more details
Download the Pavilion Catalogue


---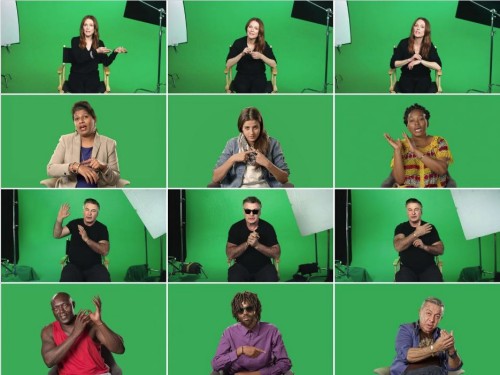 CANDICE BREITZ
What kind of stories are we willing to hear? What kind of stories move us? Why is it that the same audiences that are driven to tears by fictional blockbusters, remain affectless in the face of actual human suffering?
Love Story (2016), a seven-channel installation by Candice Breitz, interrogates the mechanics of identification and the conditions under which empathy is produced. The work is based on the personal narratives of six individuals who have fled their countries in response to a range of oppressive conditions: Sarah Ezzat Mardini, who escaped war-torn Syria; José Maria João, a former child soldier from Angola; Mamy Maloba Langa, a survivor from the Democratic Republic of the Congo; Shabeena Francis Saveri, a transgender activist from India; Luis Ernesto Nava Molero, a political dissident from Venezuela; and Farah Abdi Mohamed, an idealistic young atheist from Somalia. It evokes the global scale of the so-called 'refugee crisis,' evolving out of lengthy interviews conducted with the six participants in the countries where they are seeking or have been granted asylum (two interviews took place in Berlin, two in New York and two in Cape Town).
The personal accounts shared by the interviewees are articulated twice by Love Story. In the first space of the installation, re-performed fragments from the six interviews are woven into a fast-paced montage featuring Hollywood actors Alec Baldwin and Julianne Moore (who are cast in the work as themselves: 'an actor' and 'an actress'). Each was asked to channel excerpts from three of the first-person narratives on a green-screen set, without the support of fictional backdrops, costumes, props, accents or interlocutors. Breitz's edit intertwines the six renditions, plotting the diverse socio-political circumstances and personal experiences that prompted the interviewees to leave their countries. Her polished restaging of the six stories strips the source interviews of their depth and nuance, of their imperfect grammar and accented English, provocatively mimicking and exposing the logic by means of which 'true life stories' migrate into popular entertainment. In a second space that is accessible only via the first, the original interviews unfold across six suspended screens in their full duration and complexity, now intimately voiced by the individuals whose lived experience they archive.
Suspending viewers between the gritty firsthand accounts of people who would typically remain nameless and faceless in the media, and an accessible drama featuring two actors who are the very embodiment of visibility, Love Story raises questions around how and where our attention is focused. The work deploys the hypervisibility of Moore and Baldwin to amplify stories that might otherwise fail to elicit mainstream attention or empathy. At the same time, it reflects on the callousness of a media-saturated culture in which strong identification with fictional characters and celebrity figures runs parallel to a widespread lack of interest in people facing real world adversity.
Candice Breitz (Johannesburg, 1972) Love Story, 2016
Featuring Alec Baldwin and Julianne Moore Based on and including interviews with Shabeena Francis Saveri (03:38:49), Mamy Maloba Langa (04:15:35), Sarah Ezzat Mardini (02:47:52), Farah Abdi Mohamed (03:32:19), José Maria João (03:27:57), Luis Ernesto Nava Molero (03:49:58)
7-Channel Installation: 7 Hard Drives Duration: 73 minutes, 42 seconds, loop
Commissioned by the National Gallery of Victoria (Melbourne), Outset Germany (Berlin), Medienboard Berlin-Brandenburg
Courtesy: Goodman Gallery, Kaufmann Repetto, KOW Berlin, Anna Schwartz Gallery
---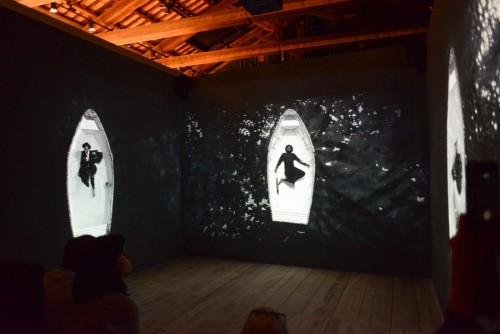 MOHAU MODISAKENG
Passage (2017), by Mohau Modisakeng, meditates on slavery's dismemberment of African identity and its enduring erasure of personal histories. In each of the artwork's three projections, we are confronted with a character – a woman with a hawk perched on her arm, a young man in a trilby hat and a woman wrapped in a Basotho blanket. The arched shape of the boat frames each passenger, with their heads pointed towards the prow of the boat; they are each traveling with a single possession. As the passengers lie motionless on their backs, looking up at the sky, they begin to perform a series of actions that move between gestures of struggle and resignation. A pool of water gradually forms beneath their bodies. The rising water gradually floods the well of the boat, eventually leaving the passengers submerged while the boat slowly sinks and eventually disappears.
In Passage, the ebb and flow of water, as both life-giving and deadly, symbolises the many who have arrived or departed from South Africa in trade, as cargo or as transient bodies belonging to no particular state. In South Africa, systems of indentured labour and slavery were instituted by the Cape Colony in 1652 to meet the growing demand for labour. Dutch settlers imported people from the Indian subcontinent, Indonesia, Madagascar, East Africa and Angola, putting them to work on plantations and at ports. South Africa became a jostling ground between the Dutch and British, its native people rendered as mere commodities moving through the establishment of an industrialised mining economy, as labourers and as soldiers in the Anglo-Boer and World Wars.
In Setswana the experience of life is referred to as a 'passage'. The Setswana word for life, botshelo, means 'to cross over'. As such, all human beings are referred to as bafeti (voyagers), a word that points to the fact that the experience of life is transient;  it has a beginning and an end, as with any voyage.
Passage (2017) was commissioned by the South African Department of Arts and Culture on the occasion of the 57th International Art Exhibition – La Biennale di Venezia.
Mohau Modisakeng (Soweto, 1986) Passage, 2017
Featuring Mohau Modisakeng, Aphiwe Mpahleni, Lesoko Seabe, Siphosethu Ndunge
3-Channel Installation Duration: 17 minutes, 34 seconds, loop
Original Score composed by Neo Muyanga, commissioned by Lady Linda Wong Davies and the KT Wong Foundation
Courtesy: Galerie Ron Mandos, Tyburn Gallery, Whatiftheworld Gallery
---
Presented by The South African Department of Arts and Culture
Project Lead –  Connect Channel
Producer – Ann Roberts
Curator – Lucy MacGarry
Assistant Curator – Musha Neluheni
Content Director – Beathur Mgoza Baker
Production Management – Parts & Labour
Installation – Exhibits On
Audio Visual – RGpro & Circuito Zero
---
Additional Support provided by the Friends of the South African Pavilion :
Goodman Gallery
Tyburn Gallery
Kaufman Repetto
Wendy Fisher
KT Wong Foundation
CN & Co
Whatiftheworld
Scheryn Collection
Galerie Ron Mandos
Emile Stipp
Anna Schwartz Gallery
A4 Art Foundation
Strauss & Co
KOW
BonelliErede
BASA
Web:             www.thesouthafricanpavilion.co.za
Email:           info@thesouthafricanpavilion.co.za
Twitter:        @sa_pavilion
Instagram:  @sa_pavilion
Facebook:    The South African Pavilion
Hashtag:     #SAVenice2017