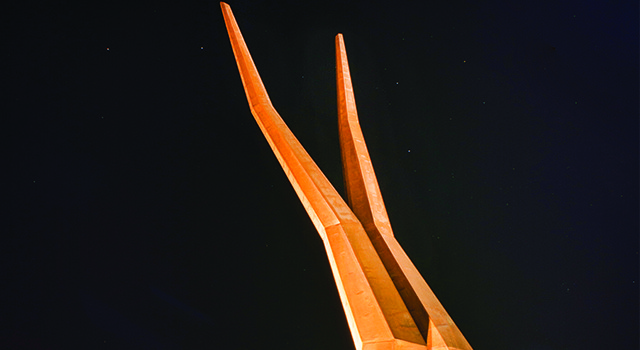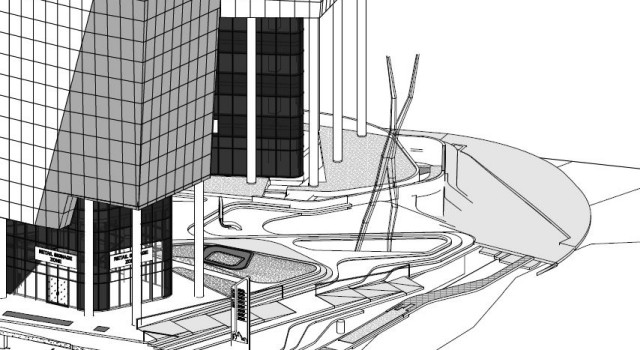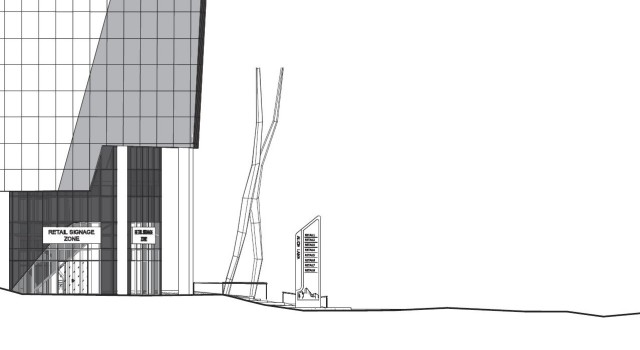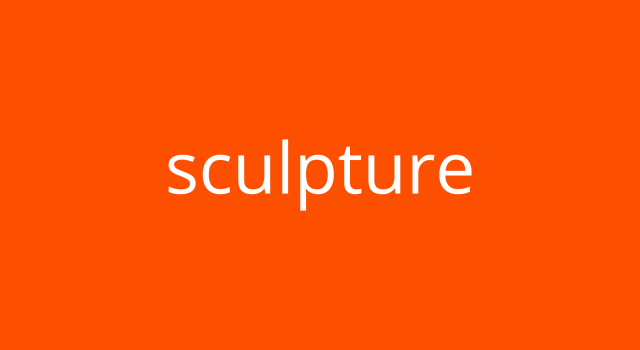 Synapse | Marco Cianfanelli | 2017
Parts & Labour  was commissioned by Abland to develop sculptural works for the Alice Lane Precinct in Sandton.
Marco Cianfanelli won a direct call competition to produce the Gateway sculpture for the corner of Alice Lane and 5th Street.
The sculpture was installed in Feb 2017.
Synapse, is approx 20m high, weighing 5 tonnes and is fabricated from mild steel and rust treated.
Concept Sketch

Concept model
Client | Abland
Artist | Marco Cianfanelli
Art Project Management | Parts & Labour
Technical Design | Studio of Marco Cianfanelli
Sculpture Engineering | John Duncan
Fabrication | Estee Automation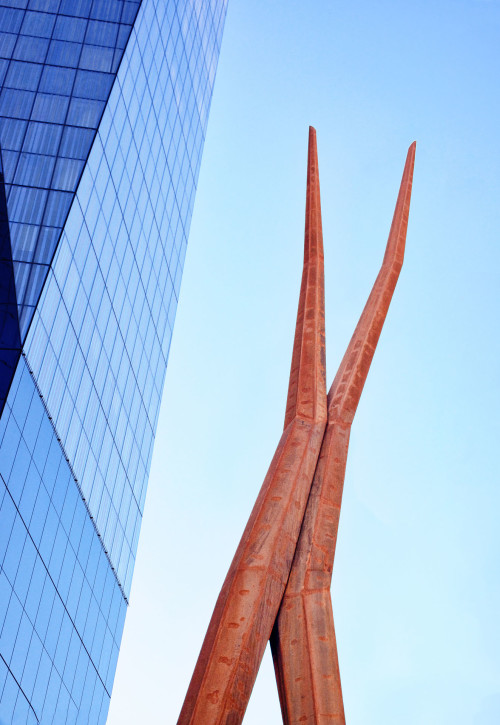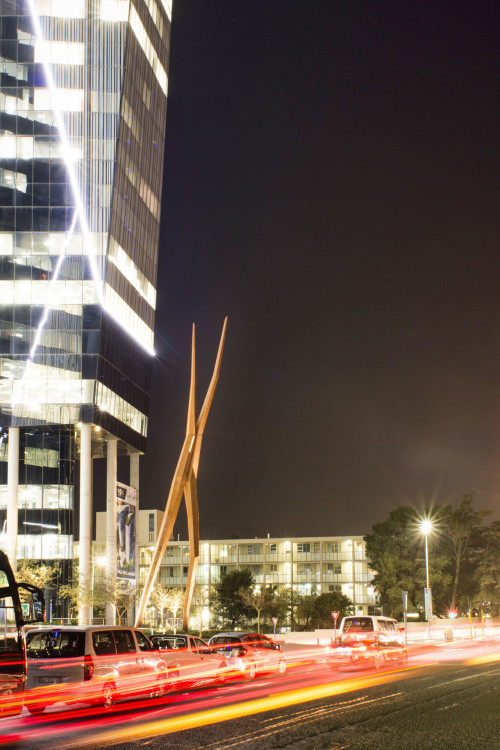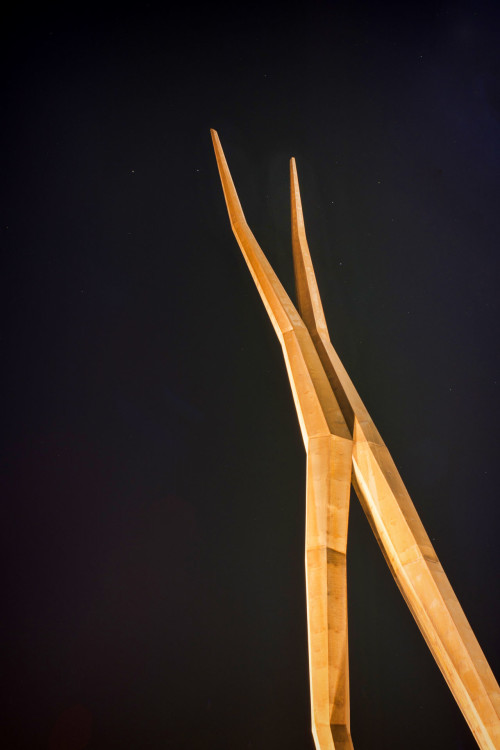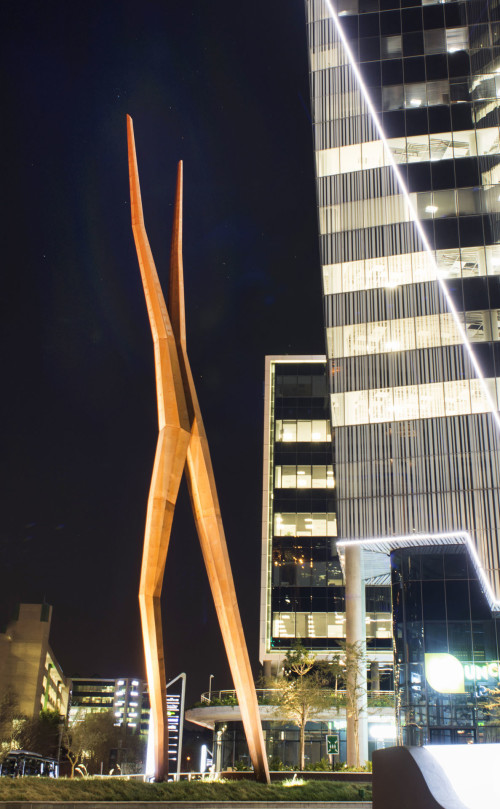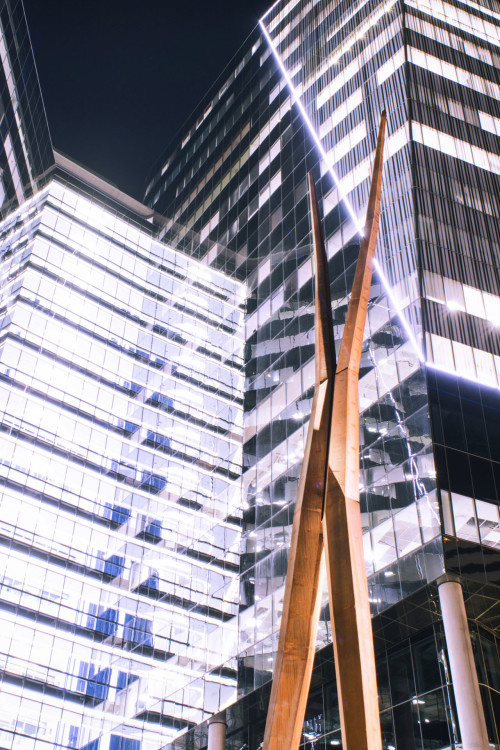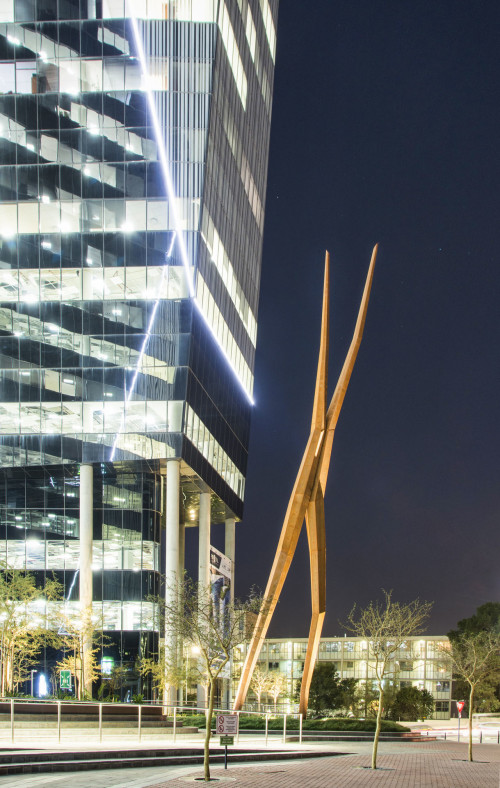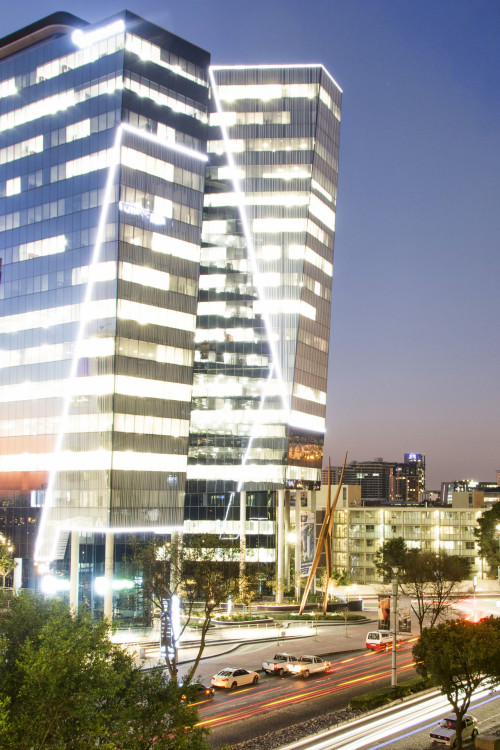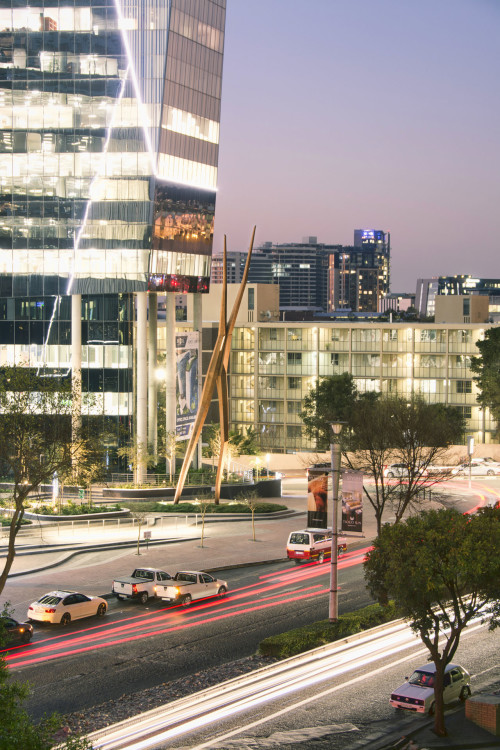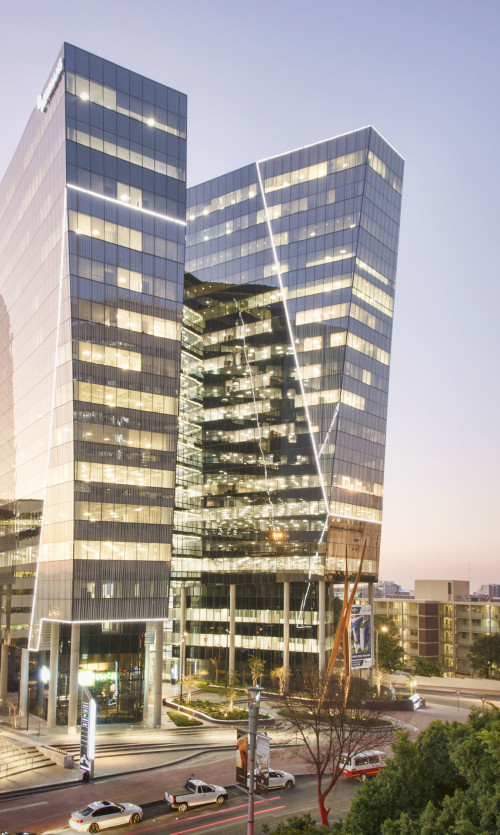 Photos by Nico van Loggerenberg
Installation Images