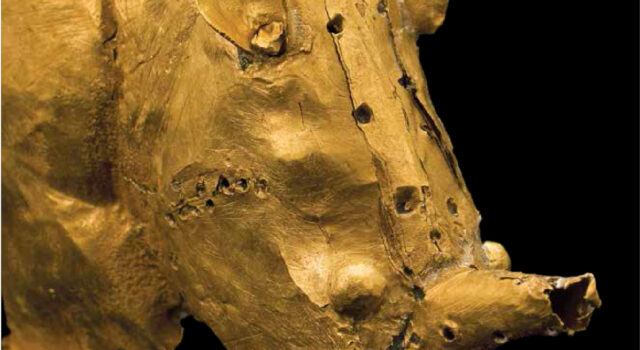 Mapungubwe Collection | 2019
'Positioned at the south of the continent where the Limpopo River and Shashe River's confluence bordered by the countries of South Africa, Botswana and Zimbabwe-a stark reminder of a colonial legacy superimposed upon an ancient southern African civilization – the gold of Mapungubwe was unearthed in 1933 on the summit of Mapungubwe hill.
Dr. Sian Tiley-Nel's long-term scholarly and curatorial research provides a vivid picture of this power exploring as it does the indigenous craftsmanship and techniques employed by the artisans of Mapungubwe.'
Parts&Labour worked with the Javett Art Centre at the University of Pretoria to develop and install an exhibition from the Gold of Africa Collection as well as the Mapungubwe Gold Collection.
Curator Dr Sian Tiley-Nel and Christopher Till
Exhibition Design Craig McClenaghan Architecture
Project Management Parts&Labour
Exhibition Lighting Paul Pamboukian Lighting Design
Cabinetry Alan Epstein Design
Glass Universal Crystal Glass
'The collection is joined by the Anglo Gold Barbier-Mueller collection of West African gold exhibited together in a spectacular juxtaposition and fusion of the Gold of Africa. The design and craftsmanship evident in these unique and fascinating collections demonstrates a powerful example of an African aesthetic which forms part of a collective African signature. '
The exhibition was designed by Craig McClenaghan Architecture.
The below images are courtesy of CMA.