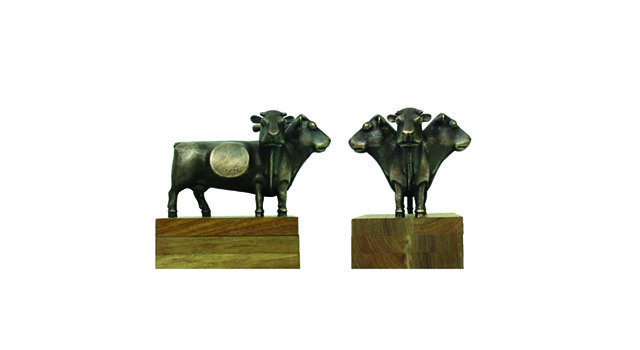 Three-headed Cow in Bronze, Small Version | Joachim Schönfeldt | 2015

Parts & Labour has been working with Joachim Schönfeldt to produce a series of small bronze cows.
The bronze stems from a body of work which Joachim has been working on for the better part of his artistic career.
For sales enquiries on the bronze, contact Brendan at 084 455 0255 or info@partsandlabour.co.za
The Museum of Modern Art recently bought a set of editioned fine art prints from Joachim for their permanent collection.
'Schönfeldt employs irony in mock-pedantic works about the commodification of traditional African objects and turns the question of authenticity and commodity onto his own work. The artist's depiction of three-headed female animals is inspired by Hindu, Assyrian, and Greco-Roman iconography and relates to his interest in pan-African religion.' MoMA.
The limited edition prints are available from The Artists' Press.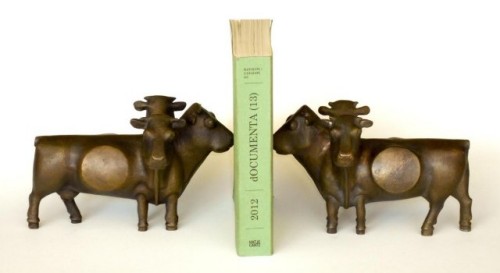 Download the Documentation Sheet.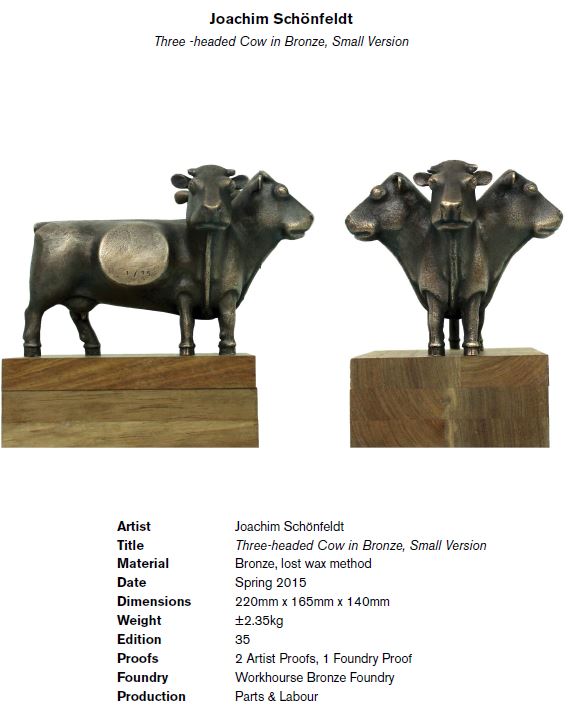 The below images are of the bronze cow in production. The larger and smaller cows are made from resin and 3D prints respectively.
Both sizes are available in bronze.