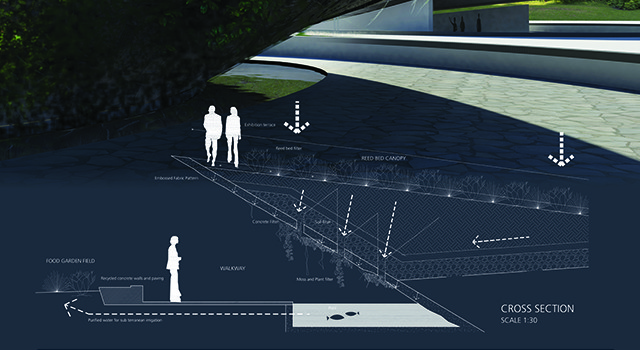 Permaculture Pavilion | 2014
Studio ZA, Guillotine Design and Parts & Labour proposed a Permaculture Pavilion for the 2014 PPC Imaginarium awards for architecture.
The award is for the innovative use of Portland cement in the promotion of more sustainable environments and communities. The proposed permaculture pavilion uses a concrete structure for rain water harvesting and filtration, as well as a gathering place for community and is set in the Johannesburg Botanical Gardens.
Download the high res poster (84mb)