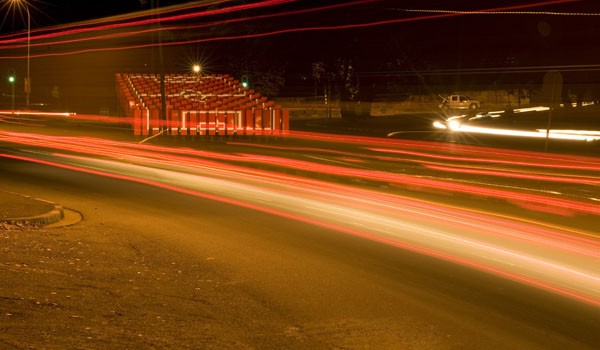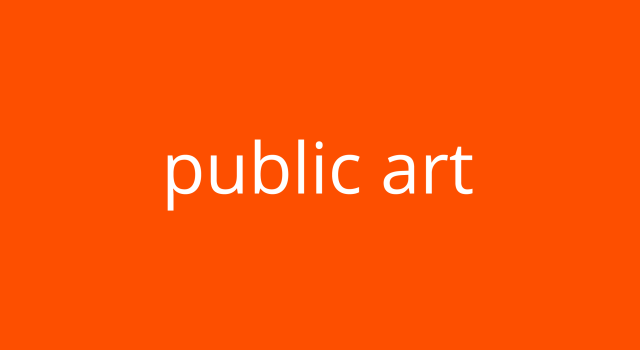 Optic Garden-Maja Marx & 26'10 South Architects | 2008
In anticipation of the 2010 Soccer World Cup and the notion of readying the City of Johannesburg, Maja Marx and 26'10 South Architects conceived of an artwork titled: Optic Garden.
The artwork was commissioned by the JDA and managed by Trinity Session and Parts & Labour.
Optic Garden is situation on Houghton Drive and is installed on the traffic island. The piece addressed notions of movement and the passing by of countless road users every day.
Marx made use of the concept and material of red and white chevron road signs and mounted uniformly sized boards which are mounted on timber poles. The patterns are not the same on each board and, at first, one sees a fragmented collection of surfaces; however, as one ascends the bend, the chevron boards come into focus as a soccer field with the standard demarcations. At night, the work comes alive as car headlights illuminate the chevron in passing.