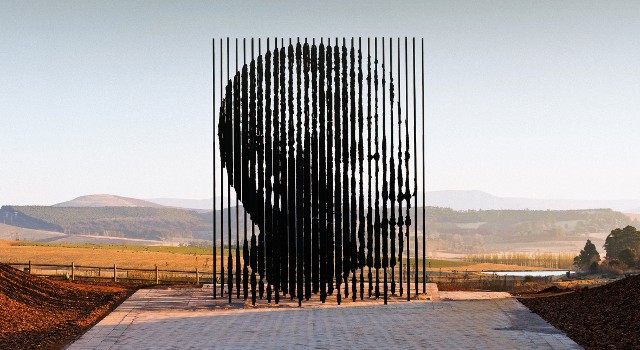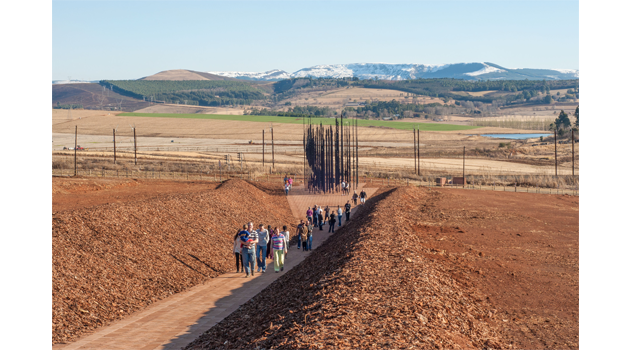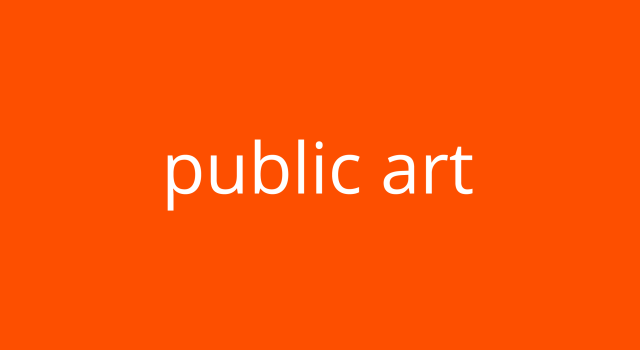 Release | Marco Cianfanelli | 2012
August 2012
AMAFA / Heritage KwaZulu Natal, the uMngeni Municipality and The Department of Co-operative Governance and Traditional Affairs commissioned a large scale sculpture by Marco Cianfanelli and Culture Mechanics to commemorate the 50 year anniversary of the arrest of Nelson Mandela which happened at the site on the 5th of August 1962.
Brendan Copestake project managed the sculpture fabrication, installation as well as the building works.
The sculpture comprises of 50 mild steel columns, between 6m and 10m high, that are placed onto a concrete base. From a standing position of 35m from the sculpture, the columns come into focus and the image of Nelson Mandela can be seen.
The sculpture was unveiled by President Jacob Zuma on the 6th of August 2012.
Cianfanelli says of his work 'this represents the momentum gained in the struggle through the symbolic of Mandela's capture. The 50 columns represent the 50 years since his capture, but they also suggest the idea of many making the whole; of solidarity. It points to an irony as the political act of Mandela's incarceration cemented his status as an icon of struggle, which helped ferment the groundswell of resistance, solidarity and uprising, bringing about political change and democracy.'
3D Grahical Rendering of Sculpture
The video above shows a 3D rendering of the 50 poles moving in and out of focus to reveal the face of Nelson Mandela.
Take the N3 highway to Durban / Johannesburg. Outside of Howick, take the Howick Midmar Dam turnoff and follow the R103 to Lions River.
The sculpture is 5 min from the N3 turnoff and is well signposted.
Marco Cianfanelli
  Release
2012
Painted laser-cut mild steel & steel tube construction, painted black
Width: 5.19 meters
Height: 9.48 meters
Length: 20.8 meters
Project and Site Development | Christopher Till, Director of The Apartheid Museum
Concept Design (2005) | Marco Cianfanelli and Jeremy Rose
Artist | Marco Cianfanelli
Architect | Jeremy Rose and Gilbert Balinda – Mashabane Rose Associates
Project Concept and Commissioning Agent | Culture Mechanics
Project Manager | Brendan Copestake
Quantity Surveyor | Kevin Pickup and Yvonne Joubert – Davis Langdon
Structural Engineer | John Duncan – CADEXSA
Civil Engineer | Geoff Boutell – GDB Engineering
Steel Fabricator | Jurie van der Westhuizen – Estee Automation
Earthworks Contractor | Jaya Naidoo – GAP Contracting
Consulting Fabricator | Stephan Lund – Argoweld
Landscaping | Natasha Strong – Justdigit